The Kfi team had a blast at There With Care (TWC) yesterday.  TWC provides a wide range of thoughtful and fundamental services to families and children during the critical phase of a medical crisis.  Our project yesterday included packing 30 "care bags" full of cleaning supplies, funded by the Kfi Foundation.  We formed an assembly line and cranked out 30 bags like a well-oiled machine!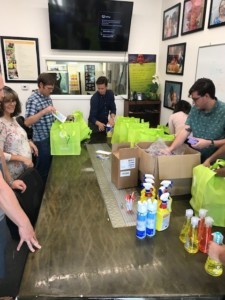 The bags will be delivered to the homes of families who need to maintain a highly sterile environment because of the medical crisis they are facing.  Often times these families do not have the time or resources to shop for the types of supplies that are in the care bags.  Once we finished packing the care bags, we signed 30 notes that were placed in the bags.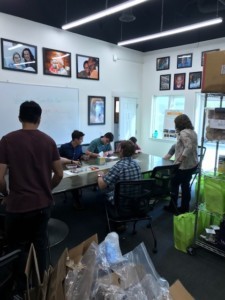 TWC explained to us that the families that they support look forward to the notes because it is often one of their only links to the outside world while they are dealing with their crisis.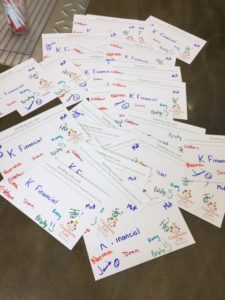 After the notes were added, we carried the bags that we packed to the warehouse and stacked them up nicely.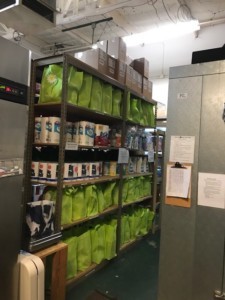 Next, TWC put us to work performing an inventory of birthday supply bags that will be delivered to families who are in a crisis to help them celebrate their child's birthday.  This is another one of the many extremely thoughtful services that TWC provides.  Every time we have an event with TWC, I am reminded of a very important concept: Life is a team sport!  Nobody can get through it alone and sometimes people need more help and a bigger team than others.  I was proud that we could help the TWC team that is supporting so many people and providing such valuable services.  Thank you TWC!